Latest updates featuring Lia Taylor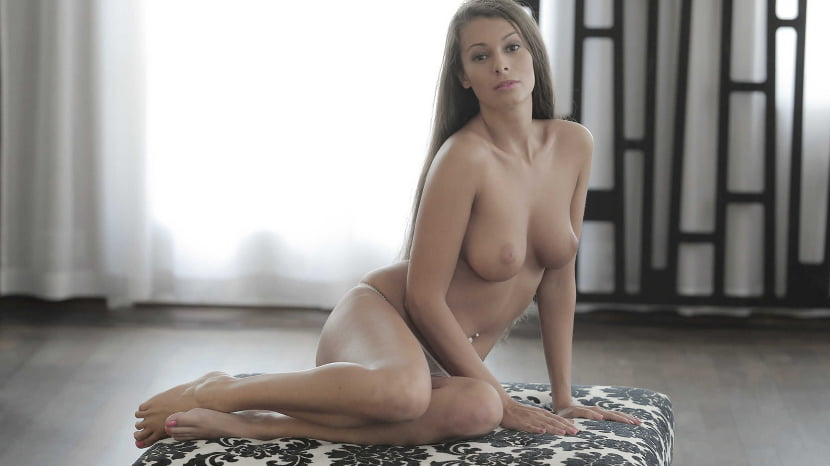 Soft, delicate, and giving way to the lightest touch, the only thing standing between Lia Taylor and orgasmic bliss is a sheer dress. Aching to tear off her clothes and play with herself between her legs, Lia undressed slowly, and savored the teasing sensation of her own fingertips. Before even touching her pussy, Lia teased the skin of her belly, and rubbed her nipples and the soft skin of her breasts. Once she felt so horny she could no longer keep her fingers off her pussy, Lia played with her clit and slid a finger in and out of her eager hole.
Lia Taylor's craving the sweet release of a long, lazy stretch masturbating on her sofa. No one else knows her body the way she does, all her sweet spots and the particular erotic tastes that get her off. Today, she luxuriated on leather sofa, fondling her breasts and rubbing at her crotch through the thin material of her panties. When Lia slid her hand under the waistband to play with her clit, the lips of her pussy were wet and slick. Laying back on the sofa, Lia lifted her legs up and fingered her pussy, with quick, light strokes that brought her quickly and breathlessly to an intense orgasm.