Latest updates featuring Gabi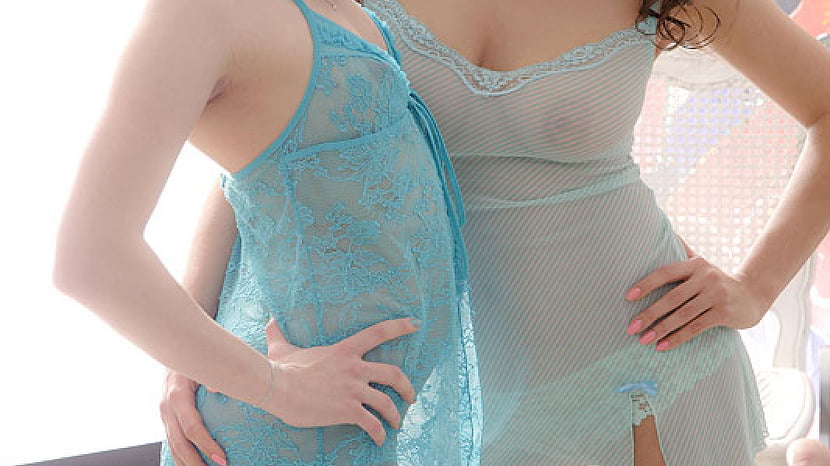 Two brand new tarts from the Russian federation rocket into Euro Teen Erotica with a hot threesome scene today! Raise your flag poles and salute Gabi and Latoya! Perfect little bodies with supple tits and tasty shavers who waste no time with the French kissing and foreplay. Words need not be said as these silent treats just get straight down to business on their guy Nikolas.

Scenes from other sites featuring Gabi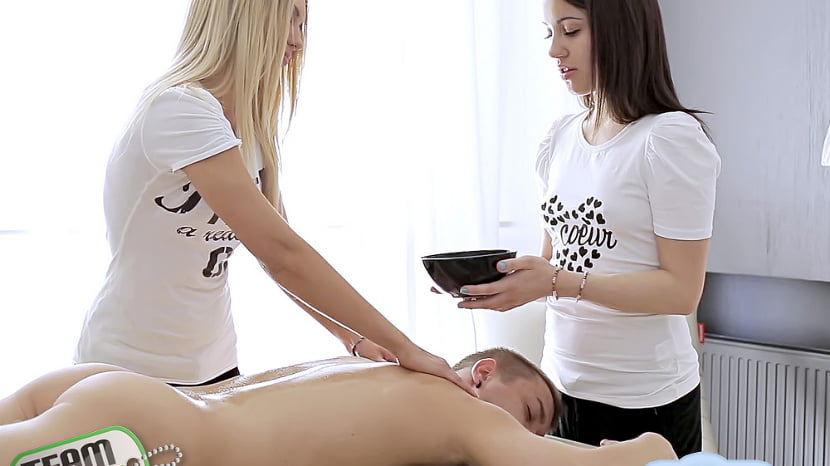 Whats better than a sensual massage from a beautiful girl? A sensual massage from TWO gorgeous teens! Our lucky client had no idea what he was getting himself into when Catania and Gabi clocked in to work. After oiling him down these two teens decided to turn things up a notch and started making out and stripping in front of their client! They took turns with his swollen cock before Gabi went for a mustache ride and Catania rode the meat! When it was Gabis turn for the dick she took it up her ass and got plowed until the client blew his load right on Gabis backdoor and Catanias mouth and face!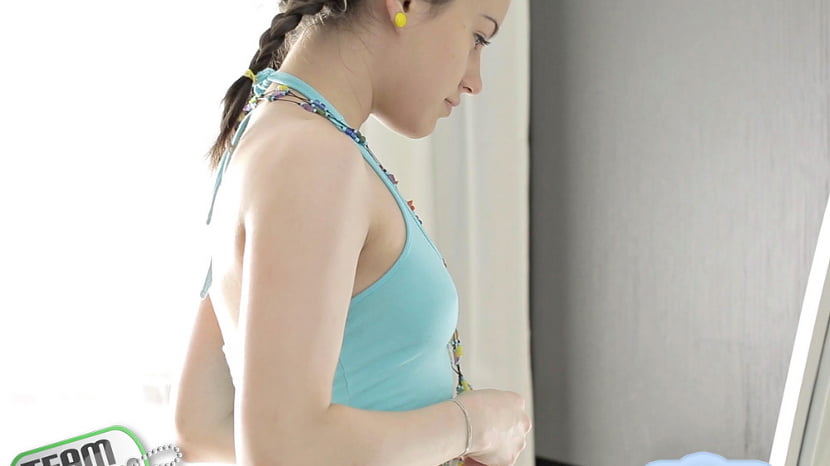 Slim and slender Gabi received a spa day as a gift so she decided to take advantage and went in for a relaxing massage. As her masseur sprayed her fit frame down with oil she couldnt help but notice how nice the sensation of his hand against her skin was and she started wondering how that hand might feel if it rubbed her elsewhere. Midway through the rubdown Gabi got her wish as her masseur got friendly and slipped his hand in between her legs and pushed a few fingers into her moist and warm slit and licked up her juicy peach. Gabi returned the favor by blowing him on top of the massage table before allowing his meat entry into her lovehole. For Gabi, having the masseur bust his nut on her clit and pussy signaled the end of the best massage ever. For her masseur it was just another day on the job!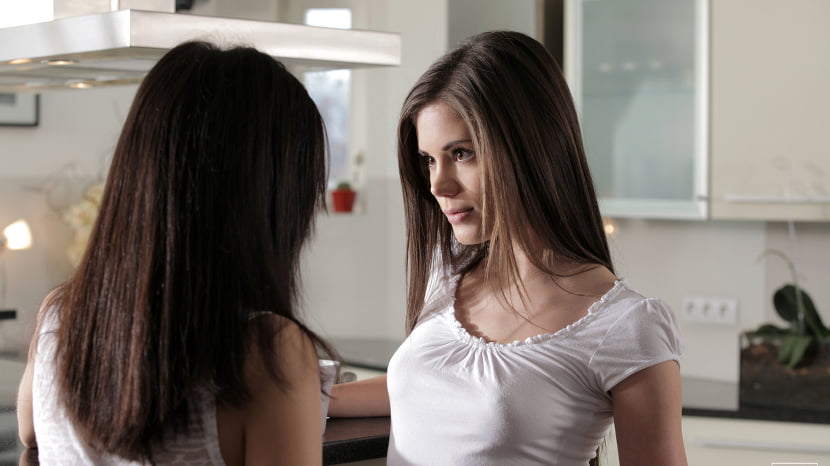 Brunettes Caprice and Gabi exchange soulful gazes across the table before eventually their lust takes over and brings them together. Their kisses and touches are passionate as they remove each other's shirts so that they are down to just their matching white panties.Gabi helps Caprice down onto a chair and then raises one of her long legs into the air so that she has unrestricted access to her woman's pussy. Dropping to her knees, Gabi strokes her eager tongue up and down her lover's damp landing strip pussy. The sweeping licks soon turn into concentrated suckling at Caprice's tender sensitive clitoris.The girls exchange a deep kiss, and then Caprice urges Gabi onto the table so that she can kiss her lover's round bottom and slide her panties off. Still on her hands and knees, Gabi moans in pleasure as Caprice eats out her horny shaved twat. Rolling onto her back, Gabi brings her legs up to her ample chest so that Caprice can easily slip her fingers deep inside her lover's tight wet sheath and suck her slick slit until she climaxes with a loud moan.Now it is Caprice's turn to climb onto the table and thrust her curvaceous ass into the air so that Gabi can return the attention. Gabi is an enthusiastic lover, driving her tongue hard and fast into her woman's sensitive hole until she pushes her woman over the edge of pleasure. As the girls sit side by side on the table and exchange a long kiss, Caprice reaches between her lover's thighs and quickly but firmly drives her fingers back into her woman's warmth. After another orgasm Gabi once again returns the favor, pushing her fingers home until her woman cums.