Latest updates featuring Katarina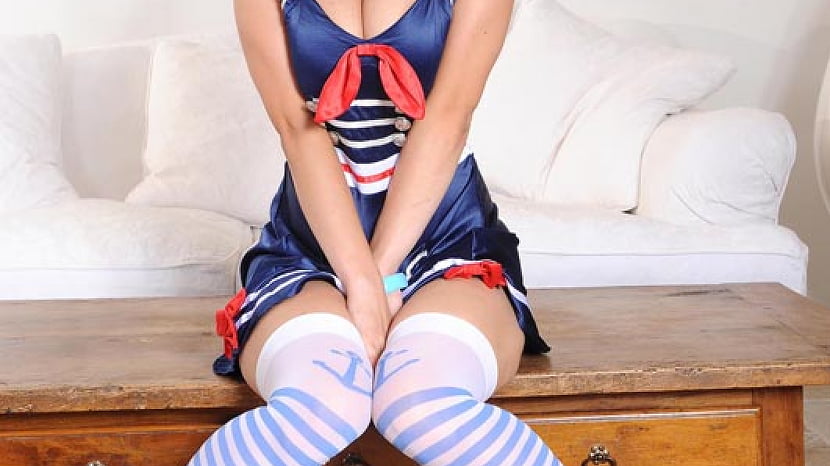 Today we're lucky again to have another visit from Katarina, that fantastic Czech beauty who is one of the best models on today's international adult entertainment scene. This time Katarina is dressed up like a sailor girl in a cute blue satin frock and striped blue and white thigh high stockings with little anchor patterns. She poses her legs in a saucy way, standing tall on her white platform heels, but of course we can't help but ogle her 34DD boobies too. Taking off her dress, she lays down on a coffee table and kicks her legs up behind her in a way that classic pinup artists like Vargas or Petty would have liked. She tugs at her thong with h...
When you're the plaything of a powerful female, what else can you do but get down on your knees and simply exist as something for her to amuse herself with? This is the lesson learned by Katarina when she is naked and bound and at the mercy of Mistress Satin Bloom, who leads her outdoors onto the grass by a leash and gets her kneeling before the power of the infamous DDF Fucking Machine. Katarina gets boffed doggie style in this fetish XXX video of lesbian bondage antics. Then she is laid spread-eagled on her back with her 34DD breasts tied tightly to stick up as Satin holds the controls and has the Fucking Machine's black dildo thrust back and for...