Latest updates featuring Nia Black aka Szelly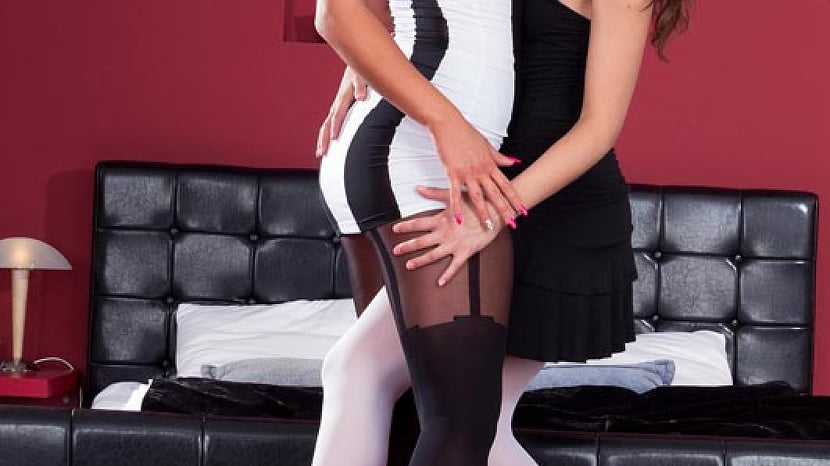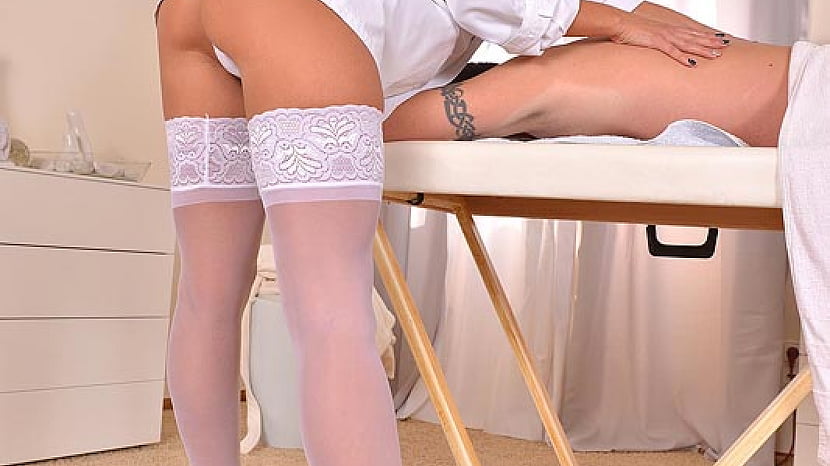 After a hard day as a masseuse, Nia Black aka Szelly needs a little kneading herself, and so she's delighted that her co-worker Choky Ice will deliver the massage that she requires...and more! He takes off her black pumps and sniffs them, then gets to work on her legs and feet which are covered in white nylon stockings. He licks and sniffs her feet, but soon she's using those peds to stroke his pecker. Next she sucks his cock while sticking her feet in our direction, so we can imagine worshipping her toes while she is blowing another man. Choky gets on the massage table and bangs her in this fetish XXX video, and we can see her dark-polished toenai...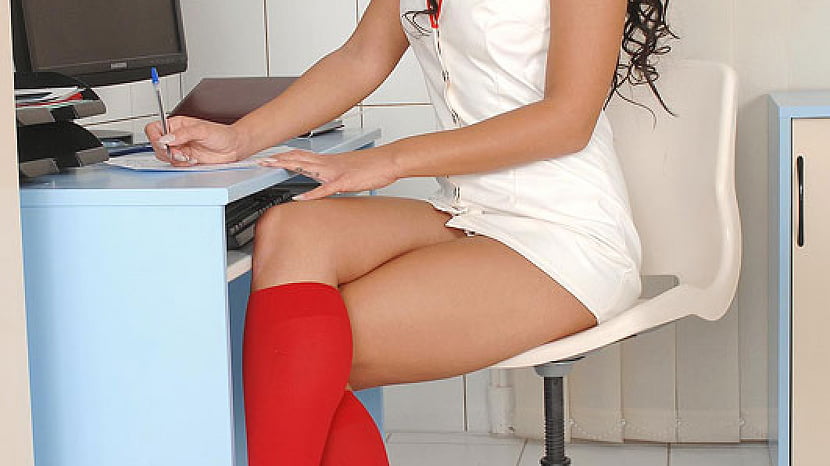 Nia Black aka Szelly works as a nurse, and today she invites her friend Bonnie Shai to visit her at the clinic to get a feeling for what the job is like. You see, Bonnie is considering becoming a nurse herself. But the gig is quite different than she expects, and the surprises come fast and furiously as the Hungarian nurse shows that working at DDF Genital Hospital is not quite the same as giving health care at other venues. Instead, Nia shows her Ukrainian friend how to worship her feet in red knee socks; sniff her white heels; and receive Nia's horny toes into her pussy. Once Nurse Nia gets Bonnie's sandals off, she demonstrates that she well kno...