Latest updates featuring Laura Orsolya aka Laura M.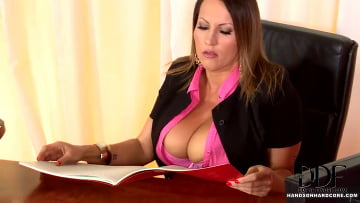 18th February
- Here's the winning scene of our member request contest, brought to life with those exciting models Abbie Cat and Laura Orsolya aka Laura M! They play
two lazy secretaries who'd prefer to file their nails and put their nylon stocking feet up on their desks instead of paying attention to their jobs. But when their boss Mugur calls them into his office and takes them to task for their slothful ways, well...we realize exactly what he really hired them for!! Not word processing, that's for sure. Because to stay in his good graces, these wild girls quickly sink to their knees and demonstrate their loyalty to his cum-pany in a hardcore XXX video that ca...
...Read More