Latest updates featuring Jessie Volt
While touring around the countryside snapping photographs of nature, French photographer Jessie Volt takes a break in a barn. She makes herself comfortable in her bucolic surroundings, peeling out of her hiking duds down to her bright pink lingerie. She munches on an apple but then remembers another hunger to satisfy. Taking her trusty gold metal butt plug out of its purple suede sleeve, she lubes it with her mouth and then crams it into her bottom. As a photog Jessie might take lots of nice pix, but she herself definitely presents the best picture of all as she lounges around with the toy in her rosebud, its purple jeweled tip sticking out and gleamin...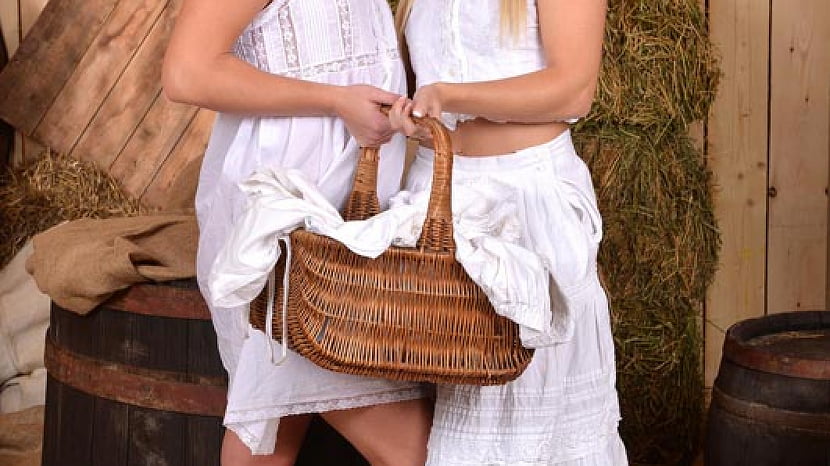 The Earl Nick of Lang has received reports from his retainers about the lascivious behavior of his peasants, and on his estate-wide tour to investigate, he discovers that these accounts are indeed true. The Earl is distressed, but not because he disapproves of such antics--presently to be fully detailed in a hardcore XXX video for your gentlemanly study, delectation, and ejaculation. Indeed, the Earl is piqued because his peasant girls Jessie and Alysa have not paid him proper respect by inviting him to participate in their debaucheries! He is, after all, the lord of the manor and as such is entitled to the proper tribute of their twats. But the girls...