Latest updates featuring Dorothy Black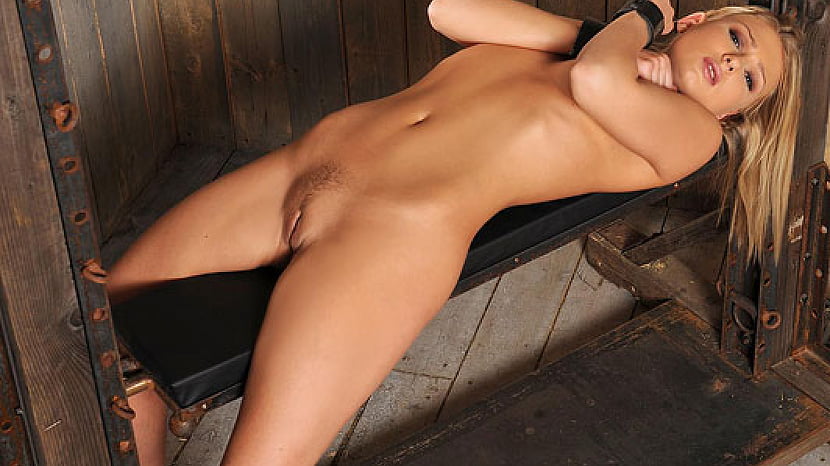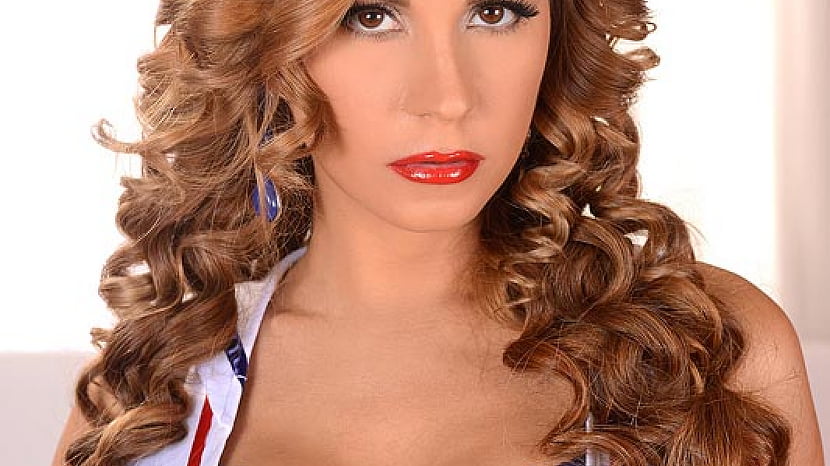 Let's hearken back to the 1960s sex fantasy days of airline stewardesses with this new scene of Dorothy Black today, gorgeous in her low-cut uniform as she relaxes and drinks a glass of wine. Lucky for us, the Hungarian vixen likes to show herself off during her layovers, so we get great cleavage teasing of those 34D knockers leading to Dorothy stretching out on the couch and slipping aside her uniform to play with her privates and paps. Her curvy legs look fine in the high heels, and you'll enjoy watching her slip her red-polished fingers into her pussy in her nude pics and Full HD erotic video. With her thighs wide spread and her fingers in her s...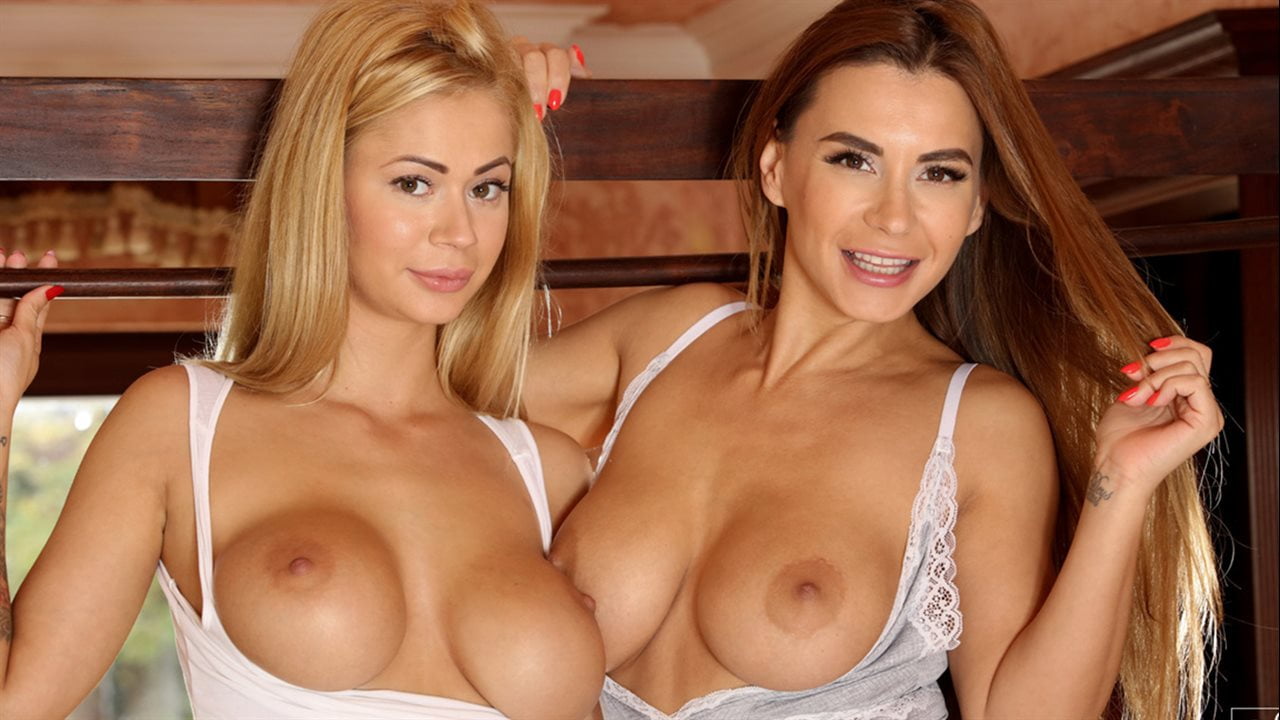 You've never seen anyone as scrumptious as Dorothy Black as she lounges in her bedroom wearing lingerie that clings to her supple curves. She's busy with her phone as Peneloppe Ferre sneaks up on her and smacks her with a pillow. Soon both busty babes are engaged in a playful pillow fight. Even when Dorothy's breasts pop out of her top, Peneloppe keeps going.Their playtime comes to an end as their lips meet in a mutual surrender. When the girls come together, each of their busty frames strains to get closer to the other's. Dorothy bares Peneloppe's titties so they can each enjoy sexual touches in between additional bops with their pillows. When the pillow finally bursts, the girls shift their focus to each other.Peneloppe presses Dorothy down onto the bed and climbs on top of her. She steals a kiss, nibbles her lover's knockers, then works her way south until she settles between Dorothy's thighs. There she finds the surprise of a pierced clitoris to play her tongue over. Licking and suckling, Peneloppe brings Dorothy to a fever pitch of sensual need before driving her fingers all the way inside to leave her groaning her completion.As her body thrums with pleasure, Dorothy switches spots with Peneloppe. Her determination to make Peneloppe cum leads her to fill her palms with Peneloppe's busty jugs and then push her forward onto her hands and knees. Peneloppe is eager to go along with the flow as Dorothy buries her face between her thighs to feast on her love's juicy fuck hole. Flipping onto her back, Peneloppe watches down the line of her body as her dark haired girlfriend uses her stiff tongue on her clit and her fingers in her twat to leave her moaning.Unable to finish her afternoon without making Dorothy climax again, Peneloppe crouches between her girlfriend's legs and goes back to work with her magical mouth. That's not quite enough for either of them, so they adjust their position until they are pussy to pussy. Scissoring together to create unmatchable pressure against both of their clits, they thrust their hips in a sensual rhythm until they each enjoy another glimpse of paradise to complete their lovemaking.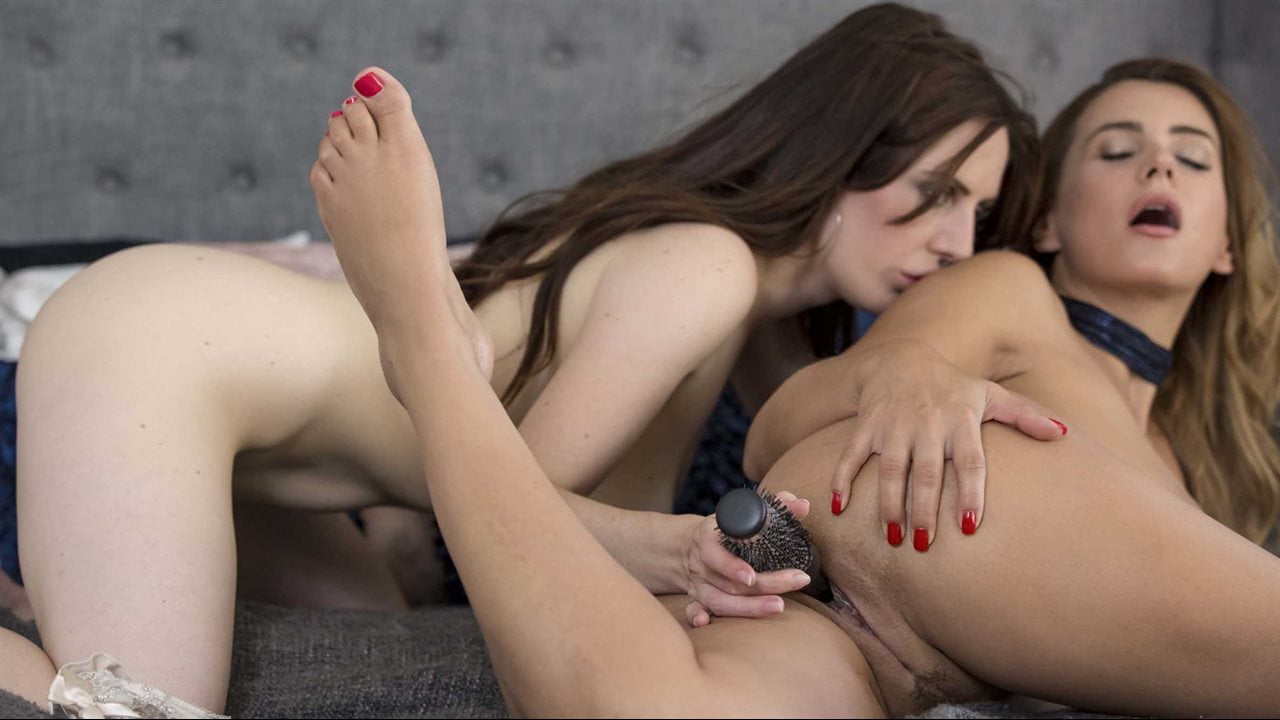 Girlfriends Dorothy and Samantha are so hot, their selfies quickly go from sweet to sizzling! Samantha is thrilled when their revealing photo goes viral, and although at first Dorothy was embarrassed to have their naughty pics posted for the world to see, she's soon won over when she sees all the likes they got... and feels Samantha's fingers caressing between her legs! The lesbians are soon snapping selfies as they scissor and 69, and their passionate embraces are sure to make them internet famous!
Bitchy boss Cindy Hope, a brunette in a black suit with red lingerie, wants better service from beautiful, dirty blonde maid Dorothy Black, whose hair hangs down to her ass. Dorothy is ordered to clean the boss' high heels ... and lick her pussy! Cindy strips Doroty out of her sexed up maid's uniform to suck her big, hard knockers, sniff her bald twat and then eat and finger pierced pussy. Dutiful Dorothy kneels to eat twat and fuck the boss with a glass dildo. After some serious French kissing, Doroty perches over Cindy's face and goes down for femme flavored 69. Cindy fucks the maid with the glass toy and Doroty tastes it pussy-to-mouth. The girls grind gashes in scissor position.