Latest updates featuring Claire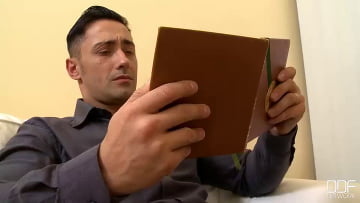 20th May
- Eva Parcker gives a great birthday celebration to Mugur, starting first with the gift of an espresso machine. Then, as she gives him his birthday blow
job, she calls an escort service on her cellphone. In a few minutes, the stunning Claire arrives.
...Read More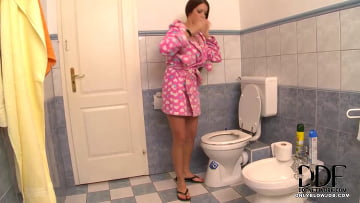 24th January
- It seems as if Claire has a little problem with her toilet. After she fetchingly sits upon the throne and expels those fluids which so naturally build
up after a long evening of hearty partying with her girlfriends at the local pub, she detects something amiss with the plumbing, so she contacts the handyman of her building--Sabby, always at the ready with his tool, er, tools! Of course, dealing with household stuff can be boring, so Claire spices it up by wearing her revealing sleepwear which naturally enough gets Sabby's attention away from the task at the hand. Soon this talented brunette newcomer to our DDF sites is demonstrating her cock sucking...
...Read More